In conjunction with the International Day of 16 Days of Activism Against Gender-Based Violence, Kayan Feminist Association and its coalition of Arab human rights and feminist organizations have launched a massive campaign with the slogan, "Don't Leave It in Your Heart," speaking out against all forms of violence that women face. The 1948 lands have witnessed a painful increase of violence against women in 2020. Since the beginning of the year, 15 women have been murdered. Skyrocketing numbers of women facing abuse have approached assistance lines and shelters – a problem that has been exacerbated by successive periods of closures, quarantines, and health emergency measures that confined many women at home with their abusers and left them alone to endure the continuing cycle of violence.
Throughout the two-week period of the campaign starting from 25/11, the coalition is conducting around 30 activities and protests that will take place in schools, on the streets, and in community centers in Arab localities. In addition, a media campaign on several social media networks is addressing different audiences of women through various videos and media messages, including information about different types of violence against women that have been highlighted in the period of COVID-19, such as psychological violence, economic violence, post-separation violence against women who have left their abusers, violence directed at women with disabilities, and more. The campaign, with its main message of "Don't Leave It in Your Heart," appeals to victims of violence to disclose, share, and seek help instead of concealing their problems, whilst providing professional resources for women seeking assistance on these issues.
To view the campaign's programming, visit Kayan's page on Facebook and the pages of the partner associations.
---
---
RELATED EVENTS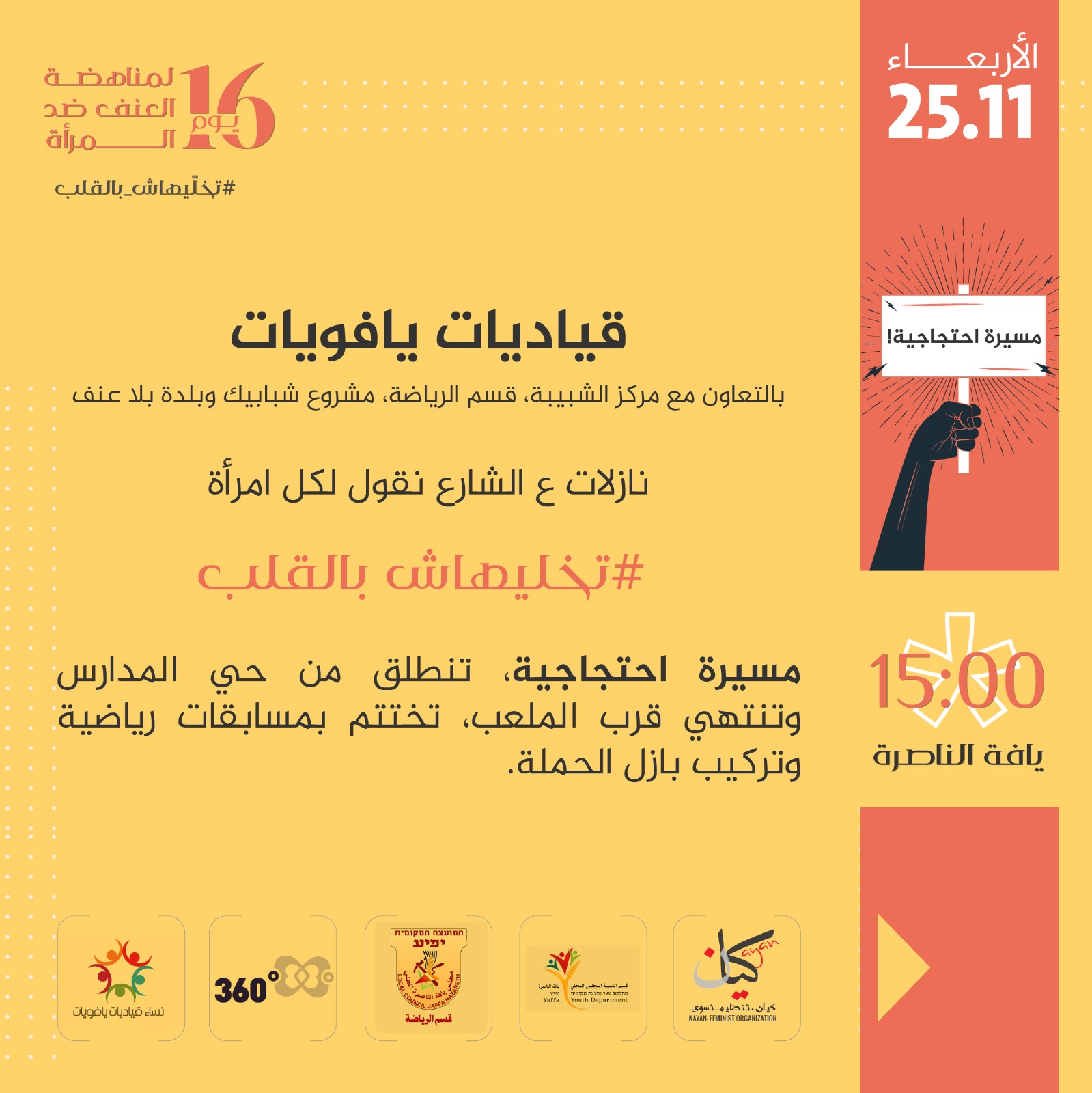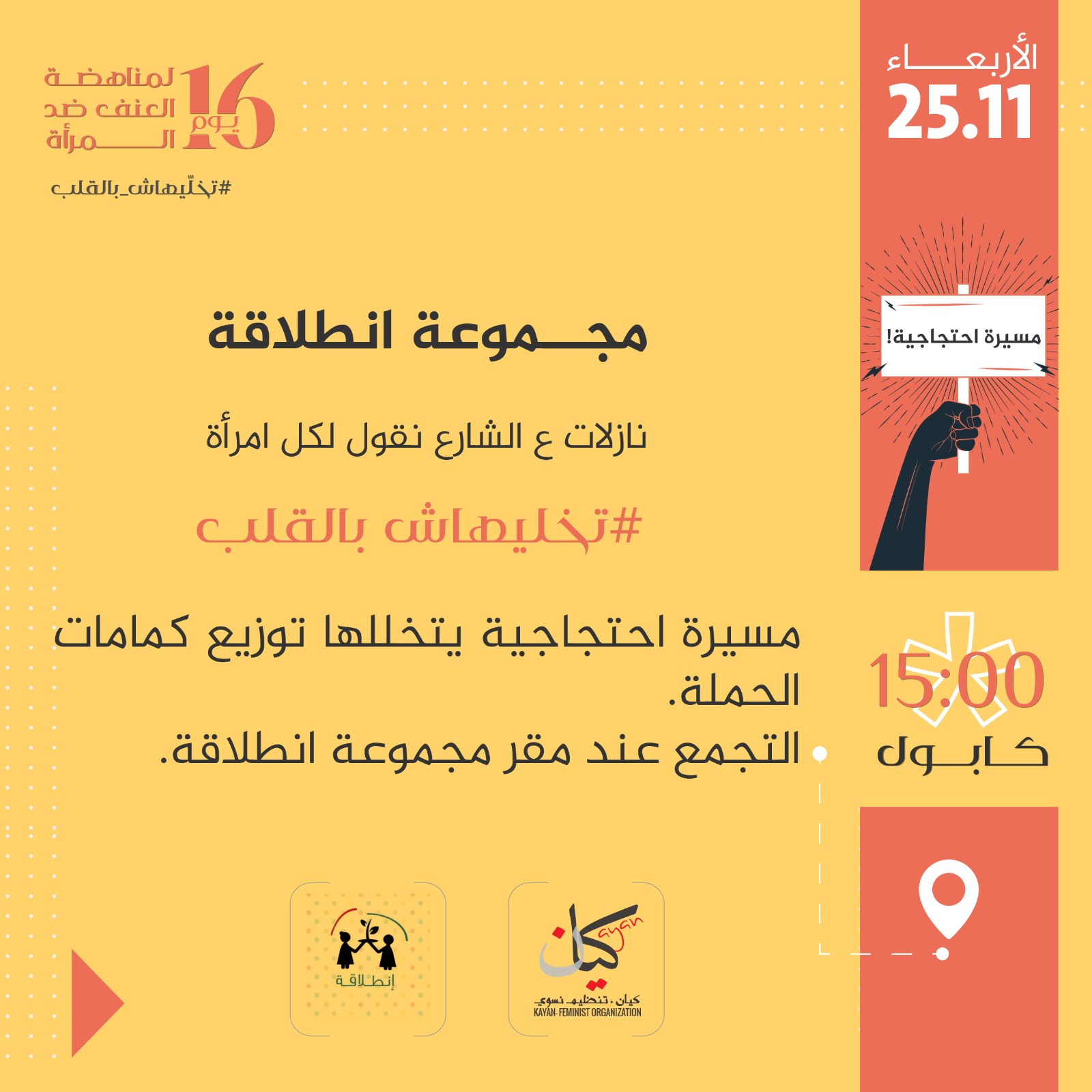 ---