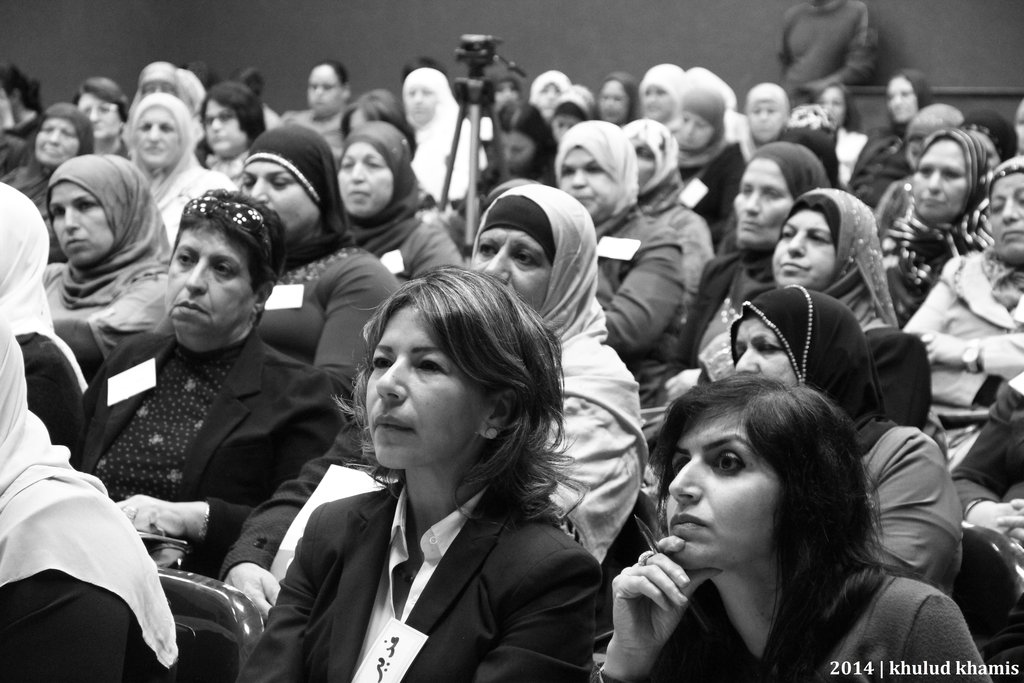 The Jusur Forum
of Arab Women Leaders
The core of Kayan's work revolves around Jusur (meaning bridges in Arabic), a sustainable grassroots Arab women's movement. The Jusur Forum was established in 2009, and includes 35 Arab women leaders, representing local women's groups from 17 different Arab localities that are active with Kayan. Forum members meet throughout the year in order to discuss burning issues, develop and implement national action plans, go through trainings and workshops, and coordinate their local group work. The work of Jusur leverages the work of local groups by bringing Palestinian women's needs and activism to a national level and by consolidating their collective power.
Our work is what will make changes, by our campaigns, by the buzz surrounding our campaigns, by the intensity and quality of our events. This is how change will happen, and women's lives will improve. We have a lot to continue on with from here, and we are all fully committed, as both Forum Jusur, and as local groups.