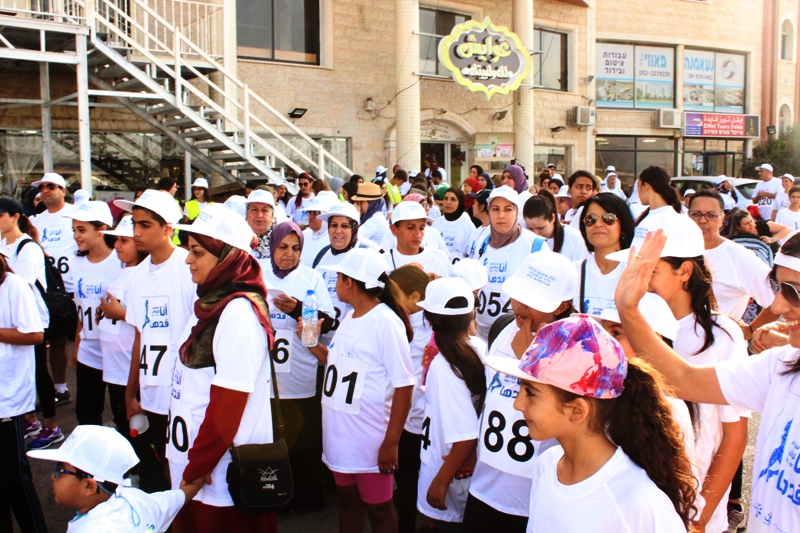 Break down the social and institutional
barriers to gender equality
Kayan envisions a secure and just society free of gender-based discrimination, in which Arab Palestinian women in Israel enjoy full and equitable opportunities for self-actualization, and take a leading and active part in society through realizing their individual and collective rights.
Kayan's goal is to empower women to become transformative leaders and to protect and promote the human and civil rights of Palestinian women in Israel. With your support, we can make lasting change for gender equality.
We thank you in advance for your gift, and hope to continue working with you towards positive social change.
---
WAYS TO GIVE
Paypal
PayPal is a fast, safe way to donate money to Kayan — either through a one time or monthly donation.
MAIL
Send your donation directly in the mail to Kayan at 118 Arlozorov Street, Haifa IL 33276
OR Donate by bank transfer
Account Number: 105-552836 | Account Name: Kayan Feminist Organization | Branch Number: 007 | Bank Number: 31 | Branch Name: Neve Sha'nan | Bank Name: The First International Bank of IsraelSwift | Code: FIRBILIT XXX | IBAN: IL280310070000000552836
(+972) 4 866-1890
118 Arlozorov St.; Haifa, 33276 Israel
© KAYAN © 2016. ALL RIGHTS RESERVED.