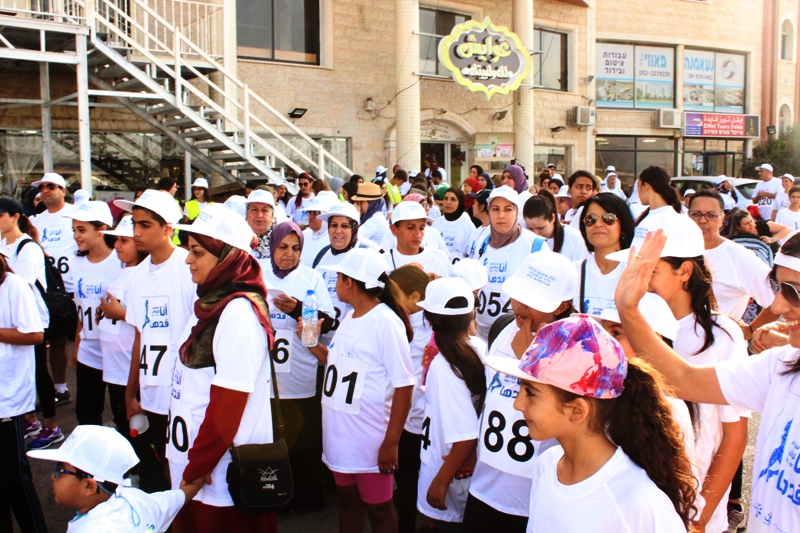 Kayan's community work dismantles the root cause of gender-discrimination, develops women's transformative leadership in the grassroots, and consolidates the collective power of Palestinian women in Israel on local and national levels.
Kayan's community work is aligned with a bottoms up approach to social change in which we empower grassroots Palestinian women to act as transformative leaders for justice, equality, and human rights on local and national levels and in the personal and public spheres.
Kayan's strategies for community work include personal and group empowerment, guiding local women's groups in holding needs assessments and creating needs responsive action plans, providing trainings on topics related to local needs, supporting local women's groups in building cooperation with local and national stakeholders, and implementing action plans. Local activities put on by women's groups often include public lectures and workshops, rallies, awareness-raising campaigns, social, political, and media advocacy, study days, and more. Each of the local groups is represented in the Jusur Forum of Arab women leaders, a national Forum that meets throughout the year to leverage local work, discuss burning issues, and devise national action plans to mainstream and advance Palestinian women's rights.
Common working themes amongst Kayan women's groups in the field include ending violence against women, women in politics, land and housing rights, village infrastructure development/urban planning, Right of Return activism, employment rights activism, gender-sensitive budgeting in local councils, and women's health.
Current Community Work Projects